On Saturday 24th June, we had the pleasure of catering for the wedding of Cat and JP at Pynes House, near Exeter in Devon.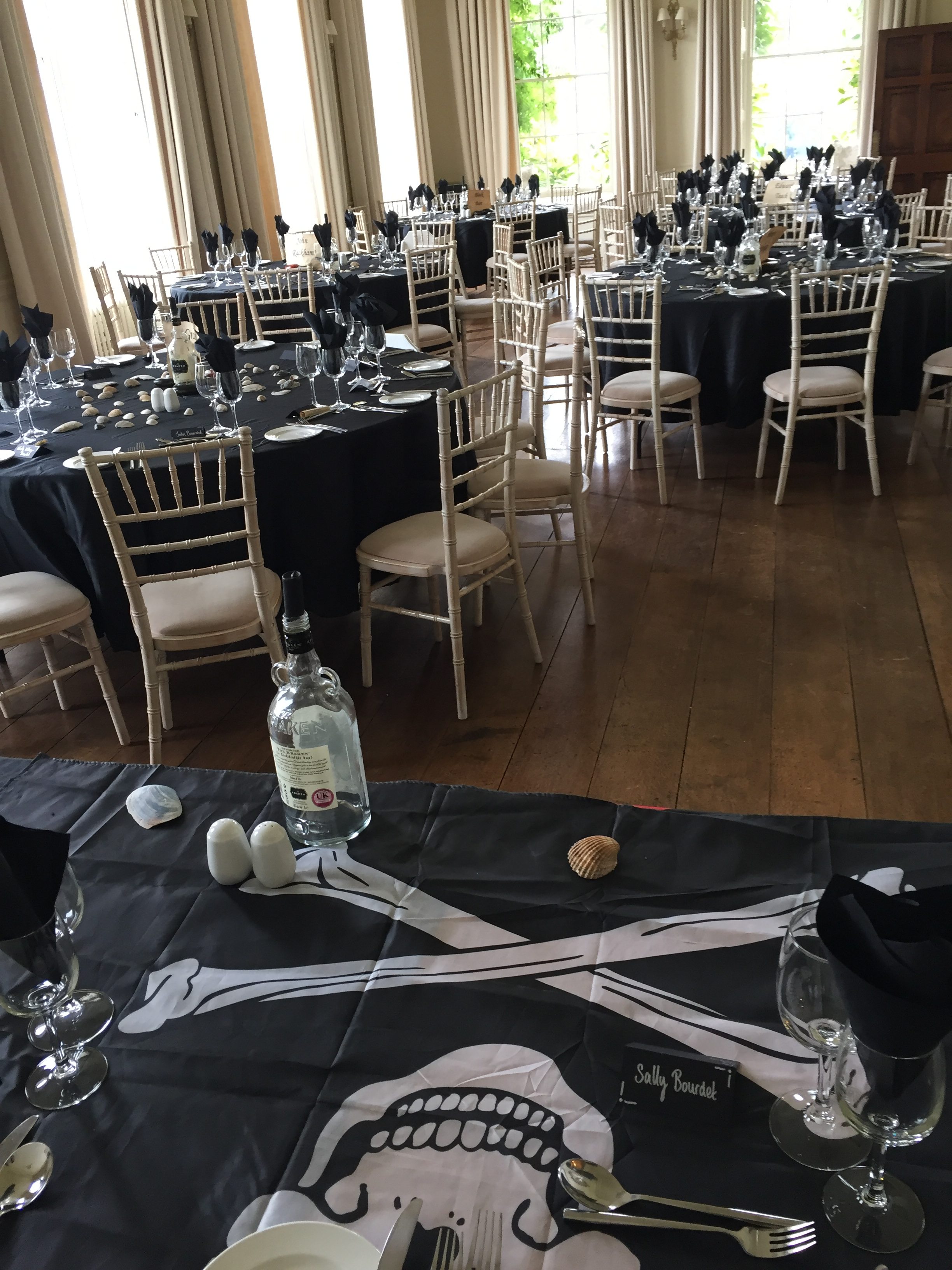 Cat and JP wanted a pirate theme wedding and their table decorations reflected this, with black tablecloths, pirate flags, candles in empty rum bottles, gold coins, decorated pebbles, and little crabs.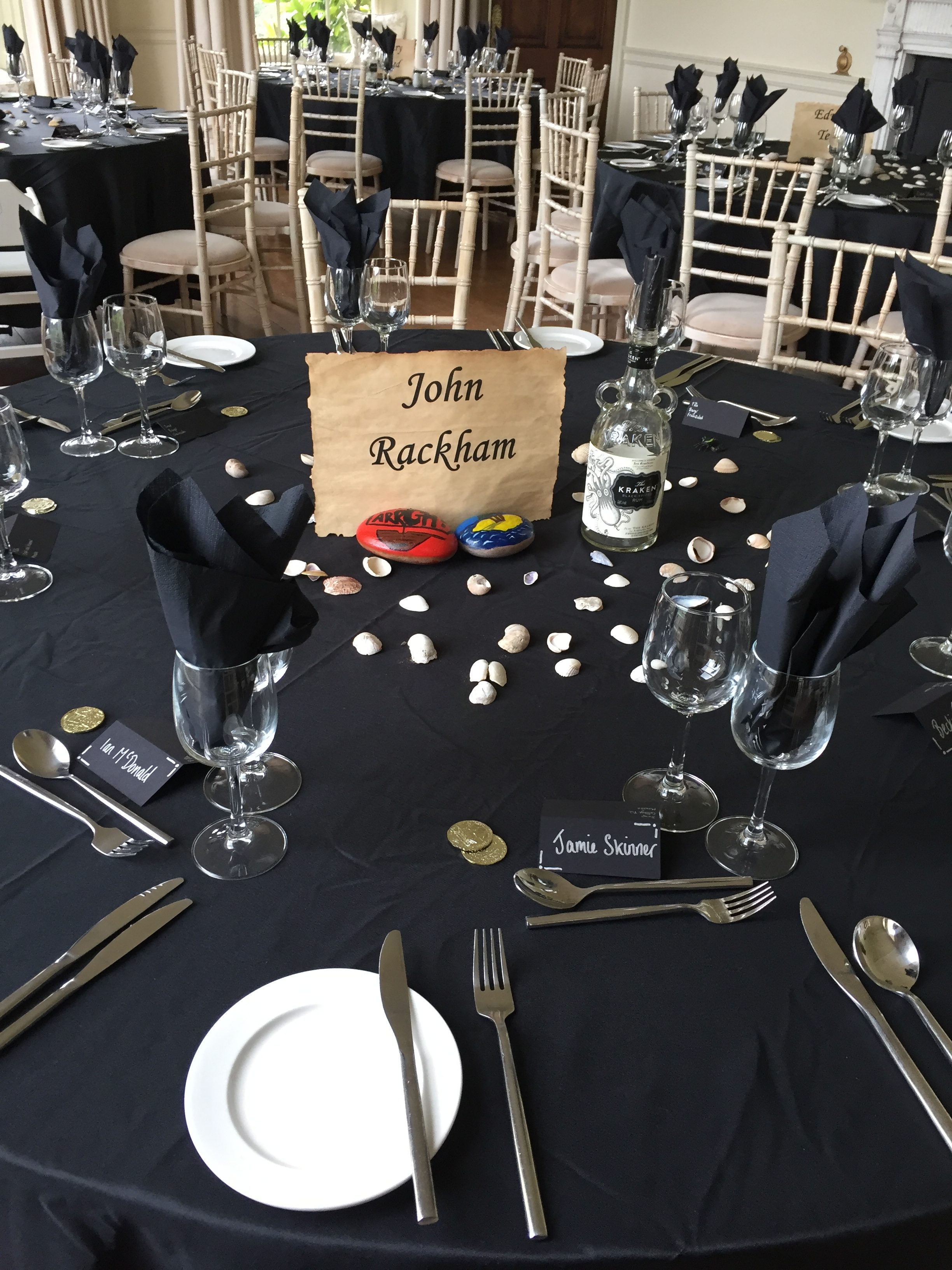 Despite the drizzle, Cat arrived on horseback and the couple married on the main steps dressed as pirates along with their guests.
We greeted the pirates in the beautiful rose gardens with a glass of rum and fruit juice, or just fruit juice for the children and drivers.
The happy couple requested that the menu included all vegan food and Cat wrote the menu that she would like. Starting with the canapes which included spiced vegetable samosas; tomato and sun dried tomato arancini with tomato and sweet chilli dip…
…and baby roasted new potatoes with fresh basil pesto.
As the rain began to descend, guests made their way into the house to sit for the wedding breakfast. To start we served sweet potato, butternut squash soup with coconut, warm spices and roasted garlic; and warm pitta breads with hummus and falafel.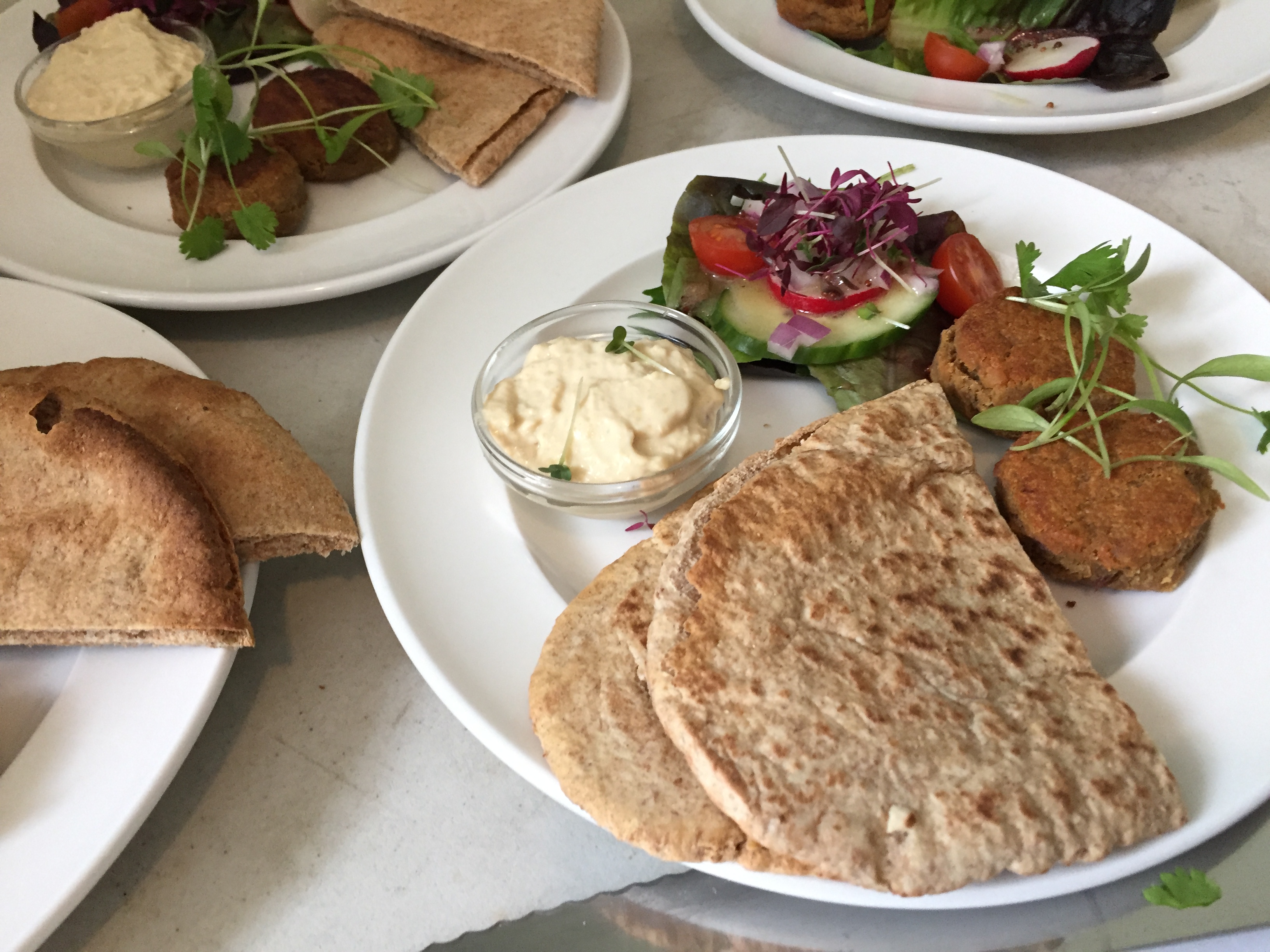 For main course, we served lentil and butternut squash curry with basmati rice; cottage pie with sweet potato mash topping with vegan gravy; and chickpea, sweetcorn and coriander burger, in a wholemeal artisan roll with fries. Each table also received a deep bowl of mixed summer salad, new potatoes with fresh herbs and olive oil and panache of summer vegetables for guests to help themselves.
For dessert, we served tropical fruit salad; chocolate cheesecake with summer berries…
…and chocolate and cherry mousse served with jugs of vegan cream and red berry coulis.
Following dessert, the guests were entertained by the speeches and participated in a pirate themed quiz, before freshly brewed tea and filter coffee was served from a station.
After clearing everything away, we left the happy couple and their guests to enjoy the rest of their evening and the sword fighting.
Congratulations, once again, Cat and JP and thank you for letting us be a part of special day.
If you would like us to cater for your wedding, corporate reception or event, please give us a call on 01837 55841. Dates for 2018 are filling up fast.