As caterers we are asked to provide food for a wide range of events, parties, corporate functions, business receptions, board meetings,  delivered events and weddings, often with a varied age groups and guests with differing tastes.
Trying to find a menu to keep everyone happy, especially at a wedding, can be tricky!
Whilst the bride and groom may have left the area and spread their wings to a more cosmopolitan lifestyle and enjoy lots of different cuisines, Gran and Granddad probably still eat meat and two veg most nights of the week!
So… what to do…
That's where we can step in to help and advise. We live in a farming community and yes, Roast Beef is still up there at the top of the list for a main meal, but you could have beautifully cooked locally produced Devon Beef with a Red Wine Sauce and how about a Horseradish Dumpling or Pastry Croute or Fillet of Beef served with Dauphinoise Potatoes?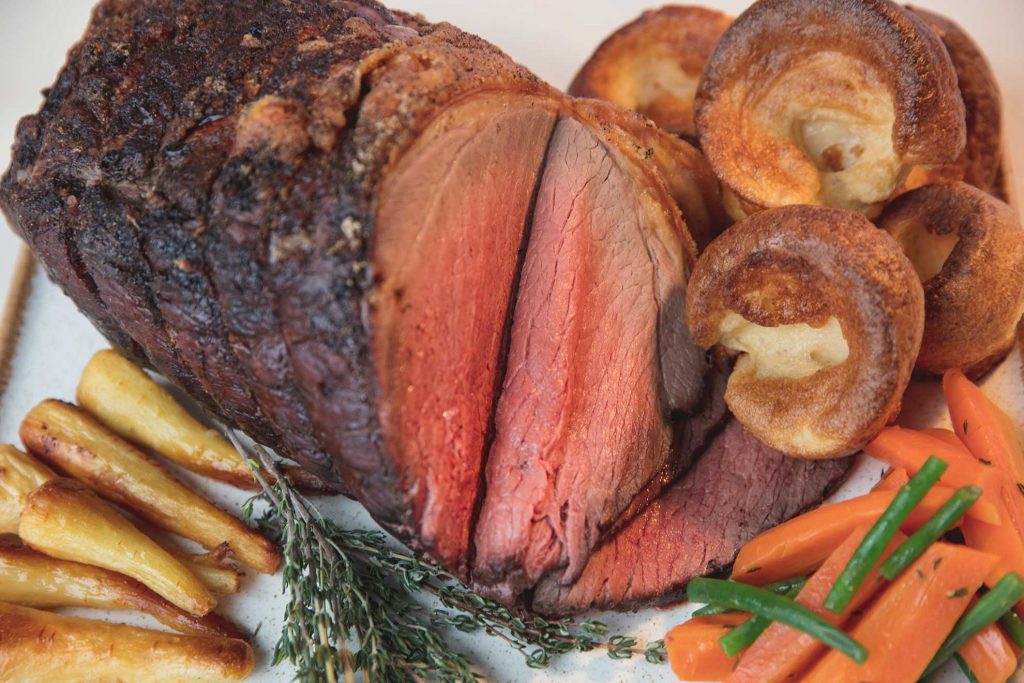 You can mix up the starters or canapés you choose, a traditional choice with something more modern. Desserts are always another mine field, whilst a Homemade Pavlova is popular still today some of our clients like to mix desserts up with traditional and modern. You may also like to try a trio: one of our recent events that we catered, for corporate clients in Exeter that chose a warm Strawberry & Apple Crumble, a Lemon Parfait with a Lemon Confit and a Chocolate & Salted Caramel Torte, naturally all homemade – they were delicious, even if we say so ourselves!
Another modern trend at the moment are sharing platters, we can cater starters, main courses and even desserts in this format which works brilliantly and will keep ALL guests happy! We are providing many events with this format of event catering at present.
Recently at a North Devon wedding, as the chosen caterers, we were asked to provide Canapés as varied as Mini Jacket Potatoes with Cream Cheese and Chives – perfect as a plainer option – with Arancini with a Tomato and Chili Dip (Deep fried bread crumbed risotto balls) everyone had something they enjoyed…
The main Course was a barbecue of Mackerel fresh from Plymouth, Barbecued Pork or Free Range Chicken from Crediton which we transformed into delicious kebabs.
Again there was something for everyone…add in salads, coleslaw (always a crowd pleaser), Orzo (look it up!), minted pea and bean salad…. you can see what we are getting at. Desserts were traditional.
As you can see we are asked for many different menus and we thrive on being given a challenge to create a menu that will please all your guests or a dish that you really want on your special day. We are even adding a full vegan event to out catering repertoire this year near Exeter in Devon.
For more information or a no obligatory chat please feel free to contact us on 01837 55841, we believe we can create a balanced menu for any Devon/Cornwall event for corporate functions or weddings.