On Saturday 3rd November, we had the pleasure of catering for the marriage of June and Peter who married at Lewtrenchard before returning to the beautiful Coombe Trenchard, just down the road, for the wedding reception.
The couple wanted a small intimate wedding, celebrating with their nearest and dearest in the grand yet cosy dining room in the main house. On arrival, we greeted them in the morning room with mulled wine, prosecco, bottled beers and eldeflower presse whilst a close friend sand and played the guitar. As the guests mingled, we served a selection of canapes rye bread with proscuitto, cream cheese and olive; smoked salmon, cream cheese and dill blinis with micro dill…
…crispy bacon and gruyere tartlet and an old favourite, devils on horseback (dates wrapped in bacon).
They then moved through to the dining room where we began with homemade leek and potato soup, made with produce from the Tamar valley; prawn cocktail with granary bread and butter and dressed salad; and chicken liver, brandy and thyme pate, toasts with a Devon chutney and dressed salads.
For main course, we served roast topside of Devon beef, served with homemade Yorkshire puddings and rich gravy…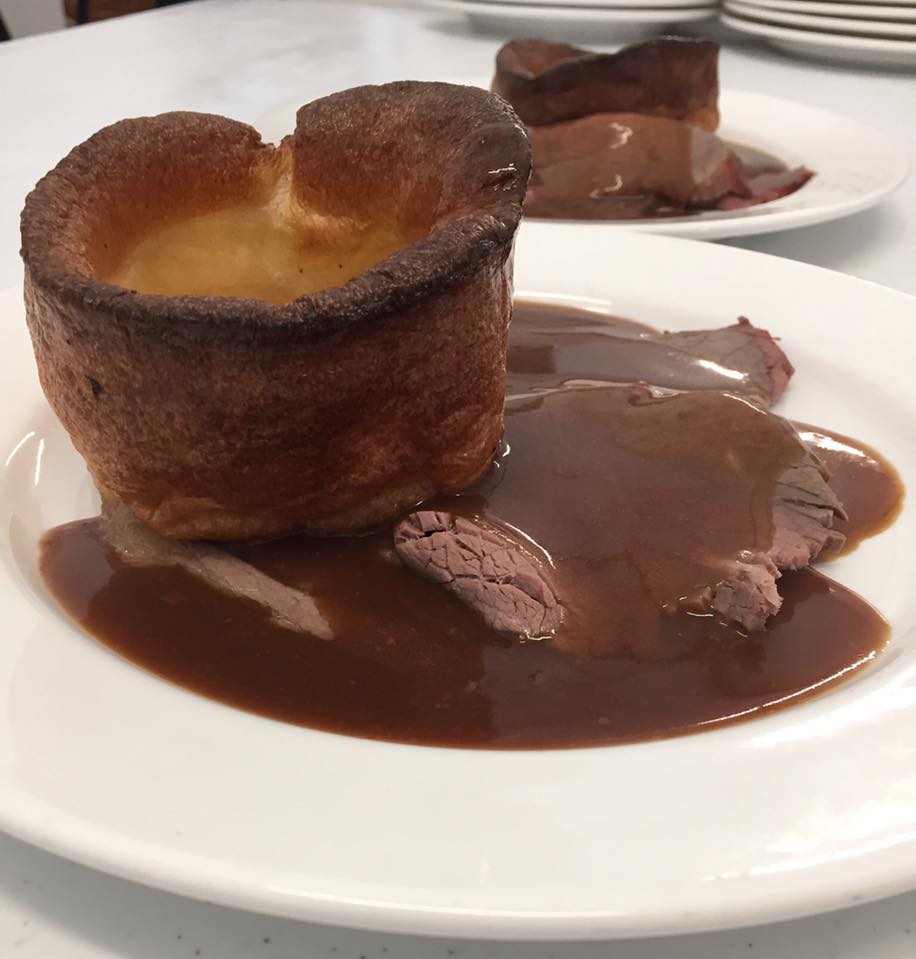 …and fresh salmon fillet with a fresh herb crust, dill and white wine cream sauce followed by crispy roast potatoes, dauphinoise potatoes, carrots, broccoli and braised red cabbage.
We then served dessert, traditional sherry trifle, the couple's favourite…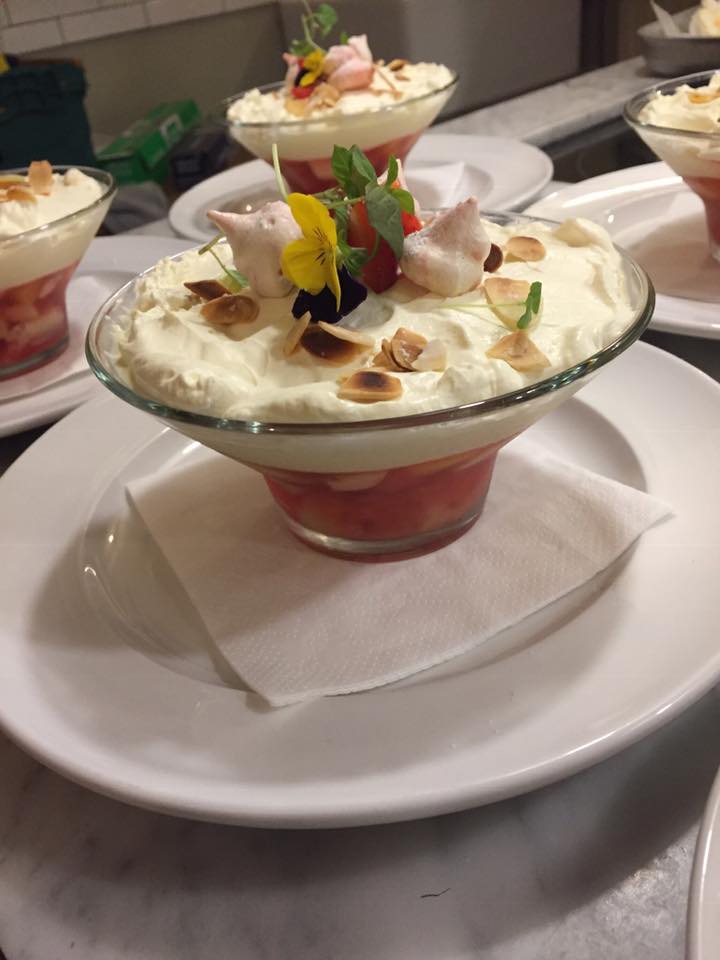 …warm sticky toffee pudding with sticky toffee sauce…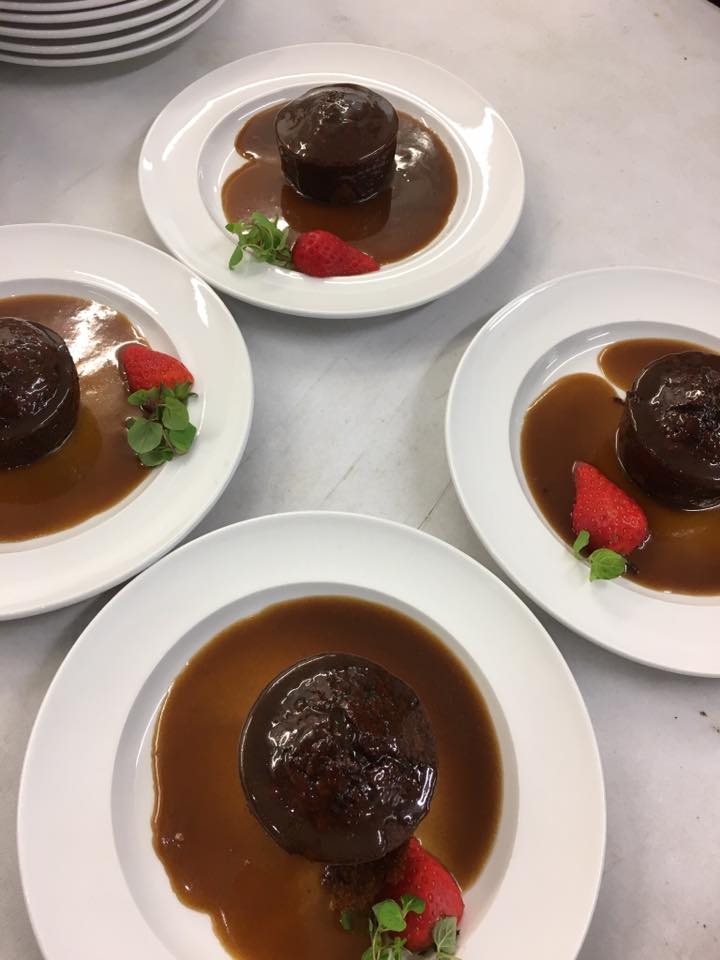 …and lemon meringue roulade with lemon confit. To finish, we poured steaming cups of freshly brewed English breakfast tea and fresh filter coffee along with our homemade truffles and chocolate mints.
In the evening, guests could mingle in the lounge in front the crackling fire nibbling on cheese and  biscuits and warm pasties with a steady supply of tea and coffee also on offer.
Thank you June and Peter, for letting us share in your special day and many congratulations once again.
Are you thinking of having an intimate celebration with your loved ones? Please do give us a call on 01837 55841 or drop us an email, we would be more than happy to discuss your requirements.