Just when you thought you'd got your wedding catering for your wedding breakfast sorted… you remember evening food. Evening food can pose many dilemmas… Should we use the same caterers as the day? Should we go for something different and memorable? How much money have we got left to spend? What if its wasted? What happens when people get hungry at midnight and the caterers have left?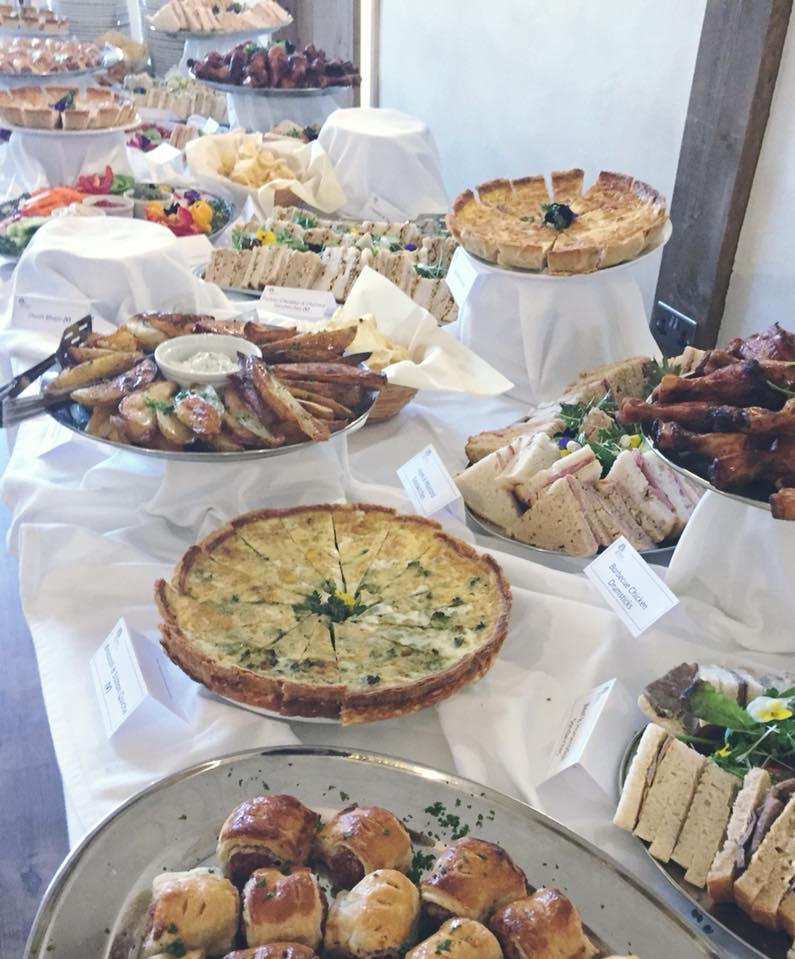 These are all questions that can haunt even the most organised couples. In this weeks blog, we thought we would guide you through the minefield of catering for your evening guests and give you our top hints, tips and advice.
Think about where you have already spent money.
If you are in a venue or marquee that requires caterers to bring cookers, it is highly likely that you will have paid a hire charge for this. Using the same caterer in the evening maximises the use of this equipment saving you money on hiring additional equipment for the evening.
Something different vs. the practicalities
A stone fired pizza van or a spit roast may sound more interesting but consider the practicalities. Will they do a site visit to check that they can park/ set up close to your guests, and check electricity and water availability? If your evening food ends up being miles away from your guests it is likely that it won't all be eaten. Your guests either won't know its available or won't want to leave the dancefloor to get it.
We always ensure that we conduct a site visit prior to catering at a new venue that we haven't catered at before. Even if you are having a marquee and we are looking at an empty field; we like to know exactly where the van will be parked, electricity and water sources and any logistical challenges that we need to be aware of.
Stone fired pizza vans sound great but can they serve 150 people quickly or will there be a massive queue? You may like the drama of a spit roast but if the weather is poor, your guests won't see it and those that go up halfway through will simply see a part carved carcass. Whereas, we utilise your ovens from the day to prepare legs of pork, ensuring that everyone gets a tasty piece of meat without the gristle that can come with a spit roast. We can also prepare freshly baked pizzas for your guests to enjoy.
Budget
Budget is often a major consideration in the wedding planning process. We are big advocates of not wasting huge amounts of money on evening food. Keep it simple! Pasties and cheese and biscuits are a great option with low cost and keeping it traditional to Devon and Cornwall.
Cheese and biscuits are great alongside any evening food as midnight munchies. It is safe for your caterers to leave this out for your guests to nibble when they want to refuel after all the dancing.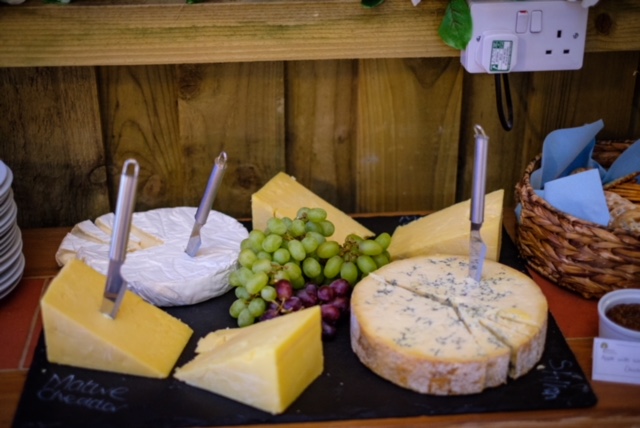 We are here to help guide you through the range of options available to you, to ensure that your evening food is enjoyed by everyone and not wasted.
Dates are filling up fast for 2020, so if you would like us to cater for your Devon wedding, please do give us a call on 01837 55841 to avoid disappointment.