In this week's blog we thought we would share the story of our eventful journey home in the snow last week…
The weather forecast is often discussed here at Oaktree Occasions; with many of our events very dependant on the weather conditions, it is paramount that we have a plan for all circumstances. However, nothing could truly prepare us for last weeks appearance from the white stuff.
Despite the concerning forecast, we had an event to cater for in Chilsworthy and no matter the weather we will always do our best. So we headed off in the morning armed with lots of layers and warm drinks. Catering for the function without a hitch, we were about to leave when the skies opened up, and the snowflakes descended. With Caroline at the wheel, we began our journey back to Okehampton.
Whilst the roads were getting more and more treacherous, we battled on carefully… until we reached the ominous Tanners Hill! Unfortunately, despite Caroline's best efforts 'Frosty the van' just couldn't make it up this final major hill. So leaving the van behind, we wrapped up in our coats and scarfs and began the walk back to Okehampton.
Our first hero of the day was Jess' Mum, Helen, who very kindly came out in her 4×4 to pick us up and drive us the final couple of miles to our office in the deepening snow. Our fingers and toes were delighted to see her headlights coming towards us. Upon returning to the office, it was clear there was no way our cars were going to make it home.
Furthermore, with Jo living in Cornwall and the travel reports reporting chaos on the A30, it was decided that Jo would have a sleepover at Caroline's. Unable to drive our cars, our next hero of the day, Catherine's Dad, Roy, came to rescue us with the tractor.
Let us tell you, four people in one tractor is a little cosy to say the least but we managed to crawl back to North Tawton to deliver Caroline and Jo.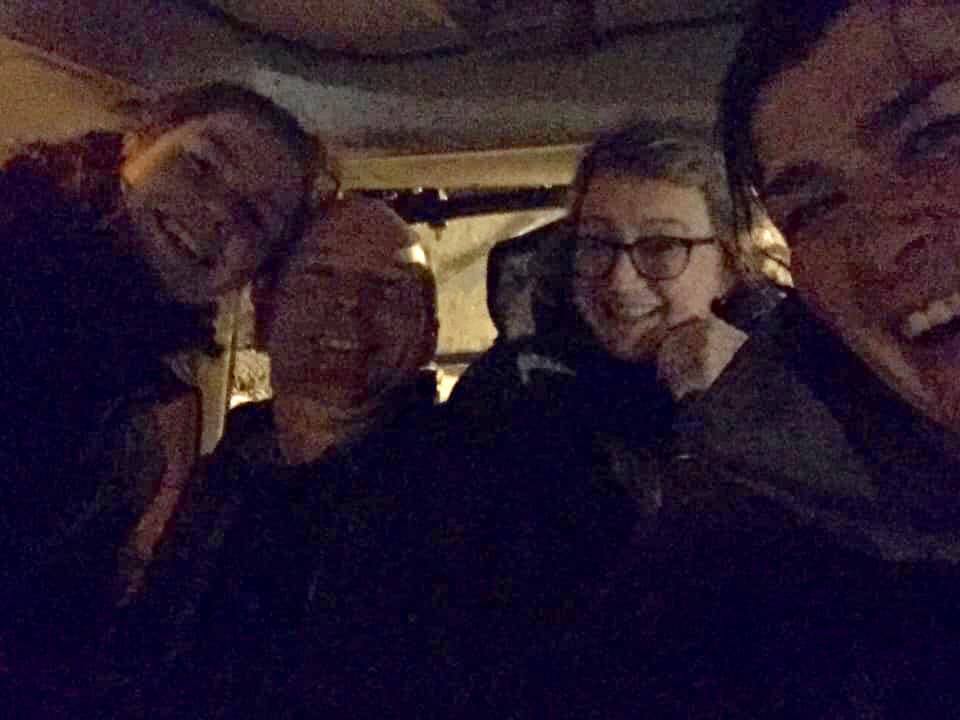 Catherine and her Dad then continued home only to rescue a stranded air ambulance critical care paramedic, who ended up bunking down with them for the night, before driving back home to his family in Kingsbridge the following morning.
The next day 'Frosty the Van' was retrieved safe and well and everyone, and their cars, were returned to their rightful home to have a good rest for the weekend. A huge thank you to Helen and Roy for saving the day and getting the Oaktree team home safe, you are our heroes!!
Thank you for all your lovely well wishes; it is safe to say we were all glad to get home in one piece.
The Oaktree team are dedicated to ensuring your event runs smoothly, no matter the weather, if you would like our team to cater for your occasion, please do get in touch.