On Saturday 13th October, we had the pleasure of catering for the wedding of Ana and Keith who made the journey to Devon from High Wycombe with their family and friends. The couple chose to marry and hold their reception at the beautifully, rural Deers Leap Retreat near West Anstey.
Unfortunately, storm Callum meant that an outside ceremony was not ideal, however, the couple could still enjoy at intimate ceremony in one of the barns.
The couple decorated the main reception barn with an autumnal theme with seasonal miniature pumpkins, candles and simple flowers adorning the tables below the canopy of twinkling fairy lights.
As the guests mingled and the special day was captured on camera, we served a selection of cold and warm canapes to suit everyone's tastes… smoked salmon, cream cheese and dill blinis with micro dill…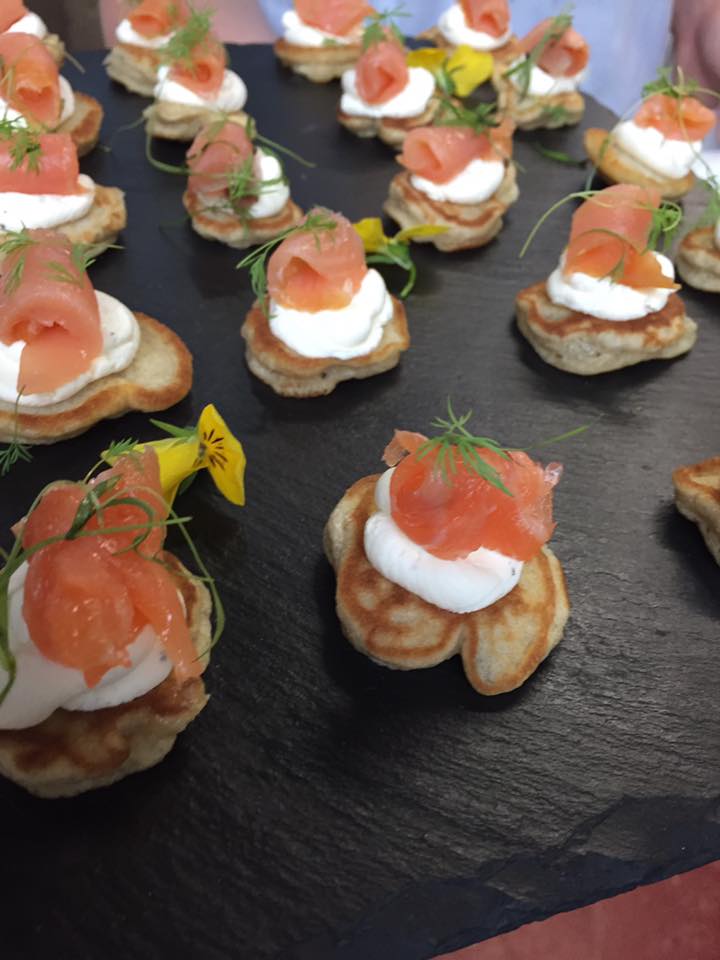 …filo baskets filled with a fresh crab cocktail…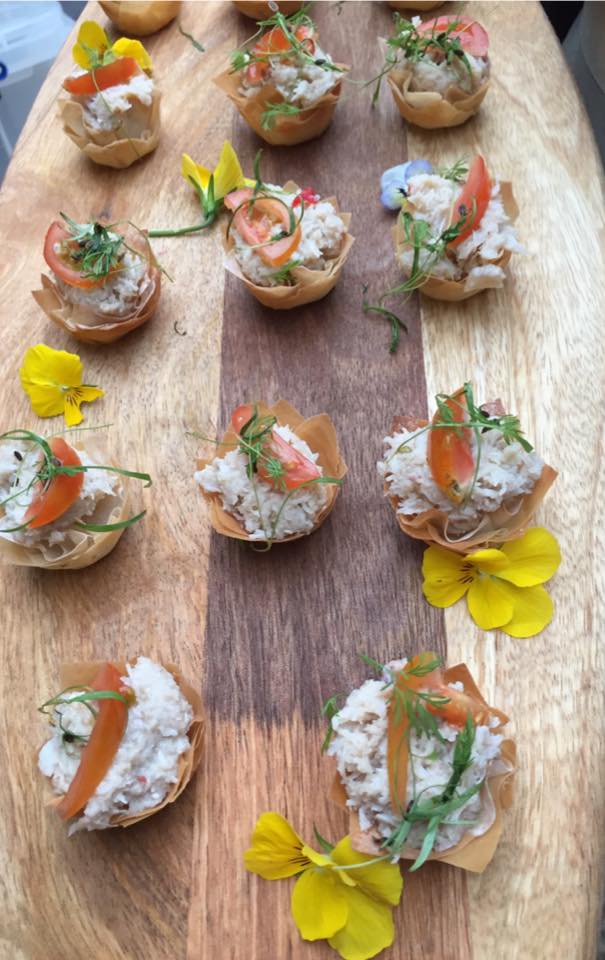 …miniature 'toad in the hole' with sweet caramelised red onions; crispy bacon and gruyere tartlet; crispy chicken skewers with mustard mayonnaise dip…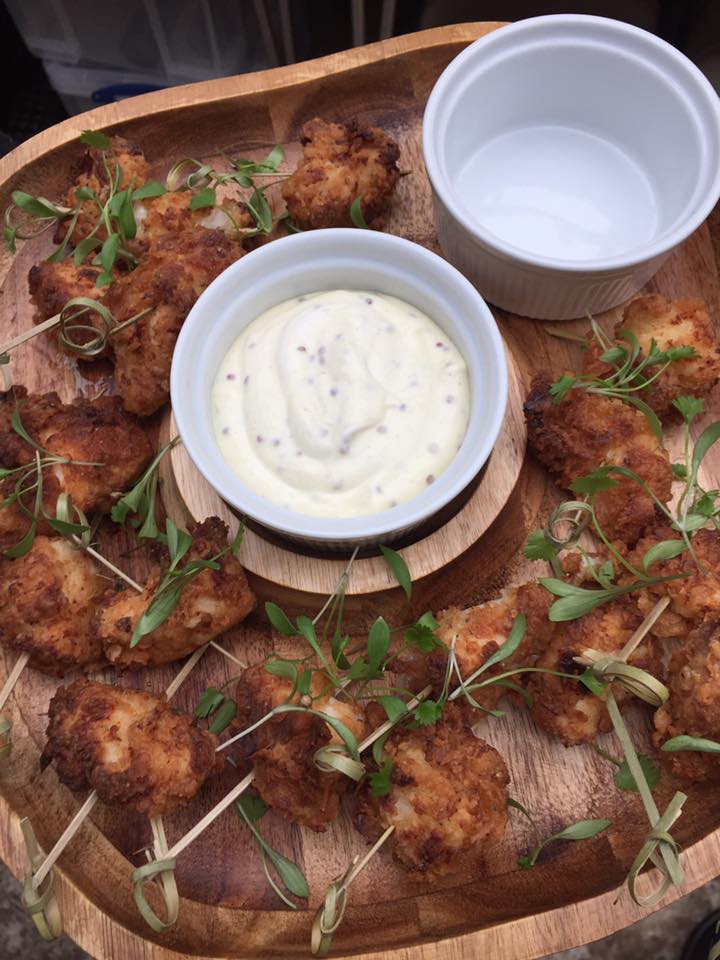 …cones of fresh tempura cod, handcut chips and lemon tartare…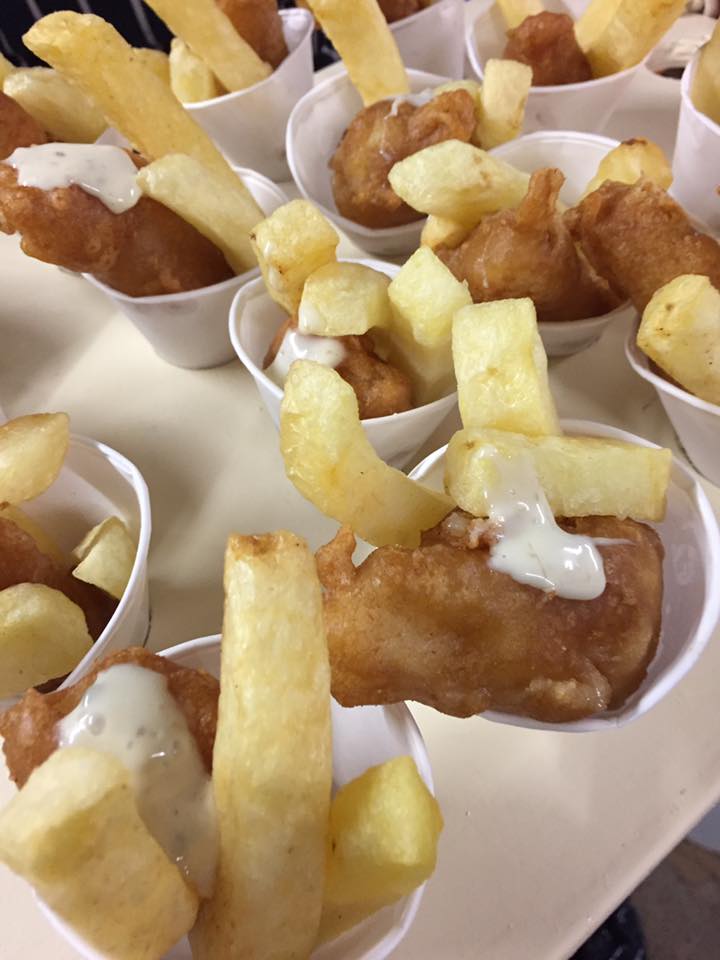 …roasted baby potatoes with sour cream and chives…
…and spiced vegetable samosas.
We began the wedding breakfast, with baskets of fresh artisan breads with ramekins of balsamic and olive oil, tapenade, saffron mayonnaise and Devon butter that guests could nibble on. Individual pies with creamed potatoes, carrots, broccoli and green beans provided the perfect hearty, warming dish. Guests could choose from steak and ale, with steak sourced from our local butchers here in Okehampton, chicken, leek and smoked bacon with chicken sourced from Creedy Carver in Crediton and sweet potato, mozzarella, sun dried tomato and basil filo tart with homemade pesto.
As a final 'wow' factor we served our famous sharing platters of desserts… baby raspberry pavlovas, rich chocolate brownie, classic creme brulee and lemon cheesecake with lemon confit, all served with bowls of Devon clotted cream for guests to help themselves.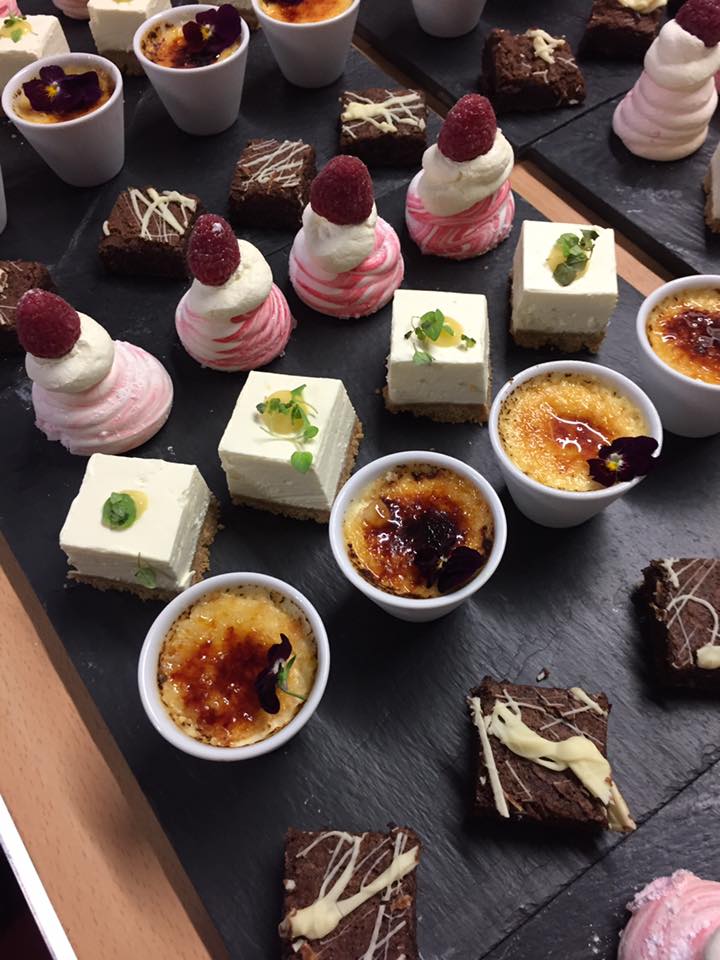 In the evening, we served a selection of homemade thin-crust pizzas – margherita, pepperoni and spicy chicken alongside mixed green leaves with tomato and cucumber and miniature new potato salad with fresh herb mayonnaise.
Guests could munch on the pizza alongside the wedding cake as they danced the night away to the disco provided by Heather's son Ben.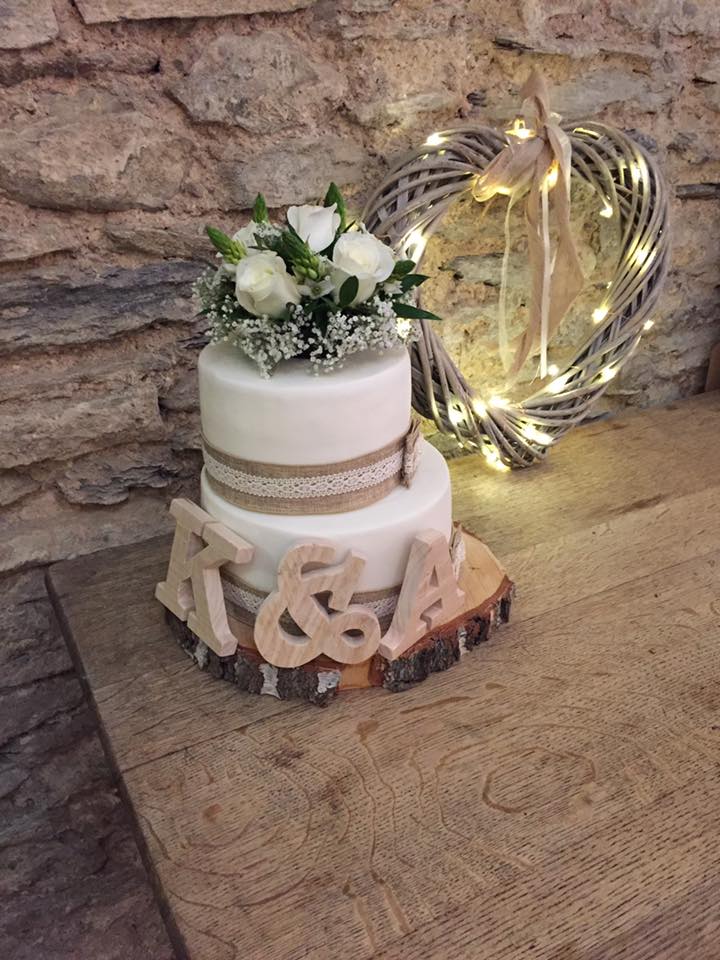 Thank you Ana and Keith for letting us share in your special day and many congratulations, once again. If you would like us to cater for your wedding, corporate event or family gathering please do give us a call, on 01837 55841, we would love to talk to you.