Our second wedding of the half term week takes us to the stunning venue of Coombe Trenchard which is located in between Okehampton, Tavistock and Launceston not far from the Devon Cornwall border.
This is a real versatile venue with many options as every area is so stunning and has the WOW factor! To make the most of this space Aku and John returned to Coombe Trenchard after their ceremony in the nearby village of Lifton. The guests arrived onto the terrace, overlooking the gardens, for drinks and where they could explore.
After a few photos, the guests made their way into the stunning hall where the speeches were said with Aku's mum, Groom John and Best Man standing on the gallery so everyone could see them.
Once the speeches were over the guests made their way to the marquee, which was set up by Hatch marquees and finished to their normal high standard.
The marquee was located on the second terrace which is behind the clock tower, so a surprise when the door is opened. The guests gave the newly weds a great reception as they entered as husband and wife. Aku and John wanted an informal barbecue for their first meal as a married couple; they wanted to have all the dishes placed on the guest tables so that they could help themselves.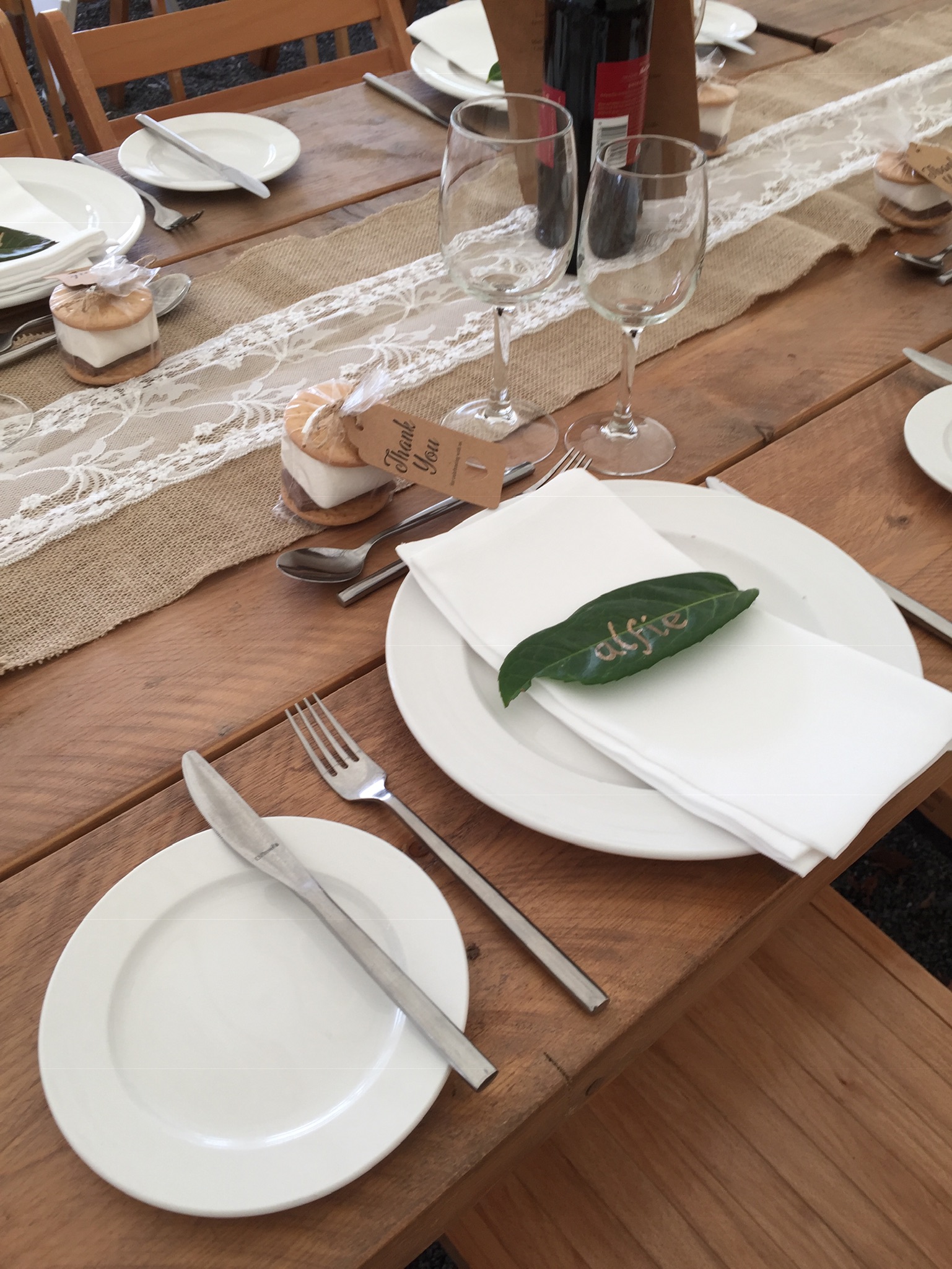 We served butchers pork sausages, jerk marinated chicken and our homemade Devon cheddar, spring onion and herb cakes along with a selection of homemade salads which included mixed leaves, new potato salad, pea bean and orzo salad and finally tomato cucumber spring onion with a chilli lime dressing. This was all served with plenty of our artisan breads and Devon butter.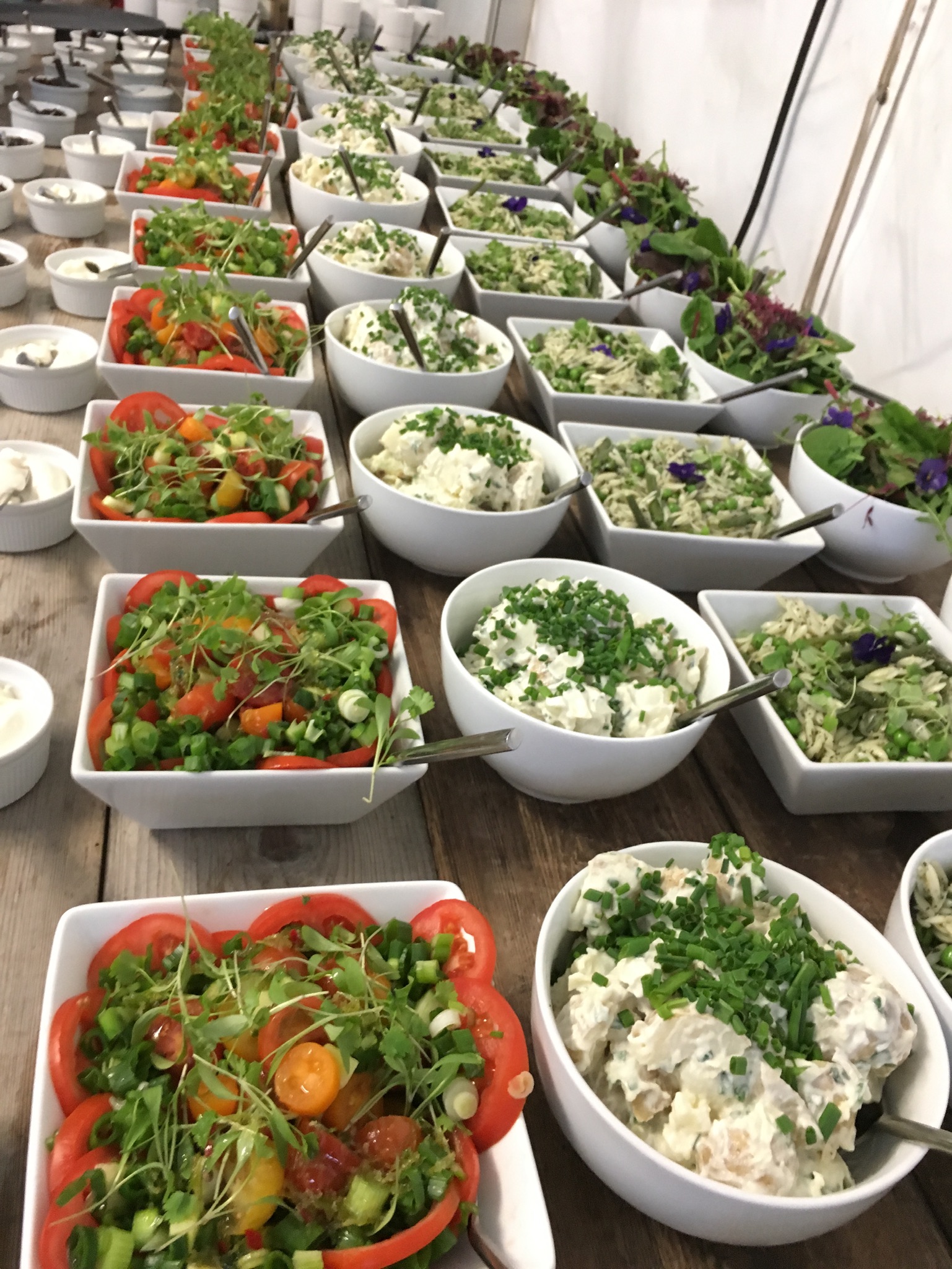 For dessert, we served a trio of sticky toffee pudding, chocolate and orange mousse and lemon cheesecake, all with Cornish clotted cream, followed by freshly brewed tea or coffees.
Before the guests left the marquee for the next part of the day, Aku changed into another wedding dress that represented her family, she looked stunning once again and was now ready to hit the dance floor!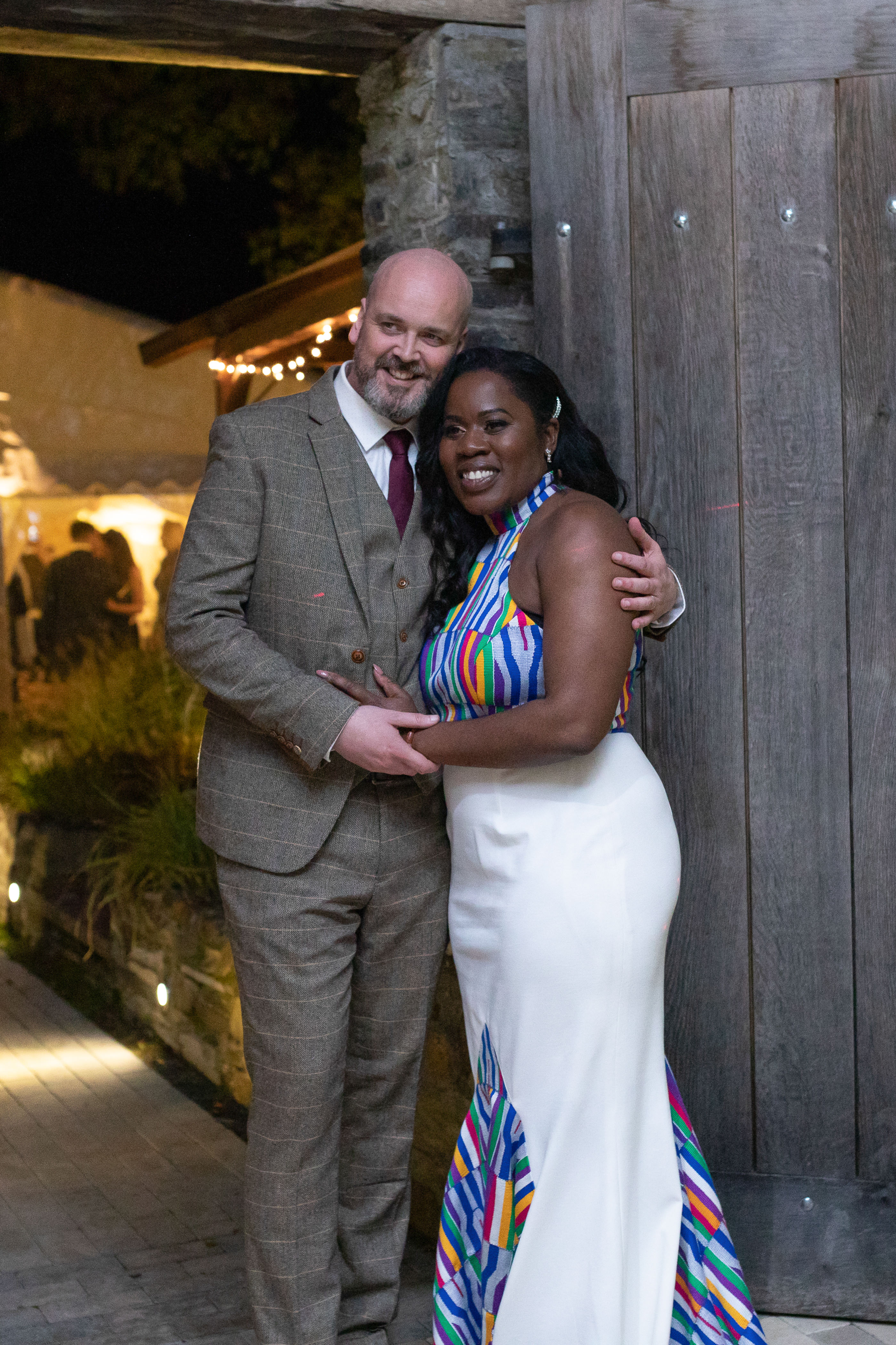 The guests made their way into the coach house for the dancing, and later on some evening nibbles that included pasties and local cheeses, along with their wedding favours that were smores that they could warn on the open fires at Coombe Trenchard.
It is always lovely to work with Evolve Photography and the pictures of Aku and John on this blog belong to Mark and his team.
We will remember this day fondly, after we met Aku and John for the first time we received an email from Aku a few days later to say that we had catered for her friends wedding four years previously and they still talked about the food from that day. It was lovely to receive this and to meet up with Anna and Andy once again.
Thank you both for letting us share in your special day and for sending us a lovely card, which very nearly bought us to tears… Many congratulations once again and we wish you all the very best for your future life together.
If you would like some information on event and party catering, weddings, anniversaries or corporate events please contact us now on 01837 55841, we would love to talk to you.