On Saturday 21st July, we were the chosen wedding caterers for the wedding of Michaela and James who married at Belstone Church, before returning to the family farm not far from Okehampton. As guests admired the stunning view over Dartmoor from the straw bales and oversized deck chair (we even had a rare opportunity for a staff photograph)…
…we kept the drinks flowing with Pimms and lemonade proving popular alongside bottled beers and orange juice.
We also served a selection of cold and warm canapes including miniature assorted poppadoms topped with coronation chicken and micro coriander…
…filo basket filled with a fresh crab cocktail; goats cheese, thyme and red onion tartlets…
…mozzarella, cherry tomato and basil skewers with balsamic…
…miniature sausages sourced from our local butchers here in Okehampton, glazed with honey and wholegrain mustard; and crispy chicken skewers with mustard mayonnaise dip.
The couple decorated the marquee with a royal blue and yellow colour theme that added a splash of colour to the marquee.
The table plan was unique and fitted the theme perfectly…
Michaela's sister was in charge of artistic license and we think that the napkins look great…
For the wedding breakfast we served West Country beef with horseradish and mustards, Devon turkey with cranberry and whole salmon fillet with lemon and dill mayonnaise. The vegetarians were not forgotten with a provencal vegetable tart topped with mozzarella. To accompany we served, minted new potatoes; mixed green leaf salad with cherry tomatoes and homemade wholegrain and olive oil dressing; classic creamy coleslaw; minted pea, bean and orzo salad; and beetroot, feta and walnuts on rocket with balsamic dressing along with a assorted condiments and a selection of artisan breads with Devon butter.
Sharing platters were devoured once again for dessert with baby raspberry pavlovas, lemon cheesecake with lemon confit, chocolate brownie and creme brulee all going down a treat with a spoonful of traditional Devon clotted cream. To follow, we served tea, coffee, homemade truffles and mints along with bubbly ready for the guests to sit back, relax and enjoy the speeches.
As the guests mingled outside as the sun set over Dartmoor and pulled out their best dance moves on the dance floor, we served a hog and ram roast with lamb from the family farm (you can't get much more local!). Guests could top their pork or lamb roll with sage and onion stuffing or rosemary and apricot stuffing, homemade apple sauce or mint sauce. For those who got a bit peckish later on, we also served a selection of Westcountry cheeses with assorted wafers, grapes, celery and homemade chutneys. Guests also gathered to watch the cutting of this amazing wedding cake…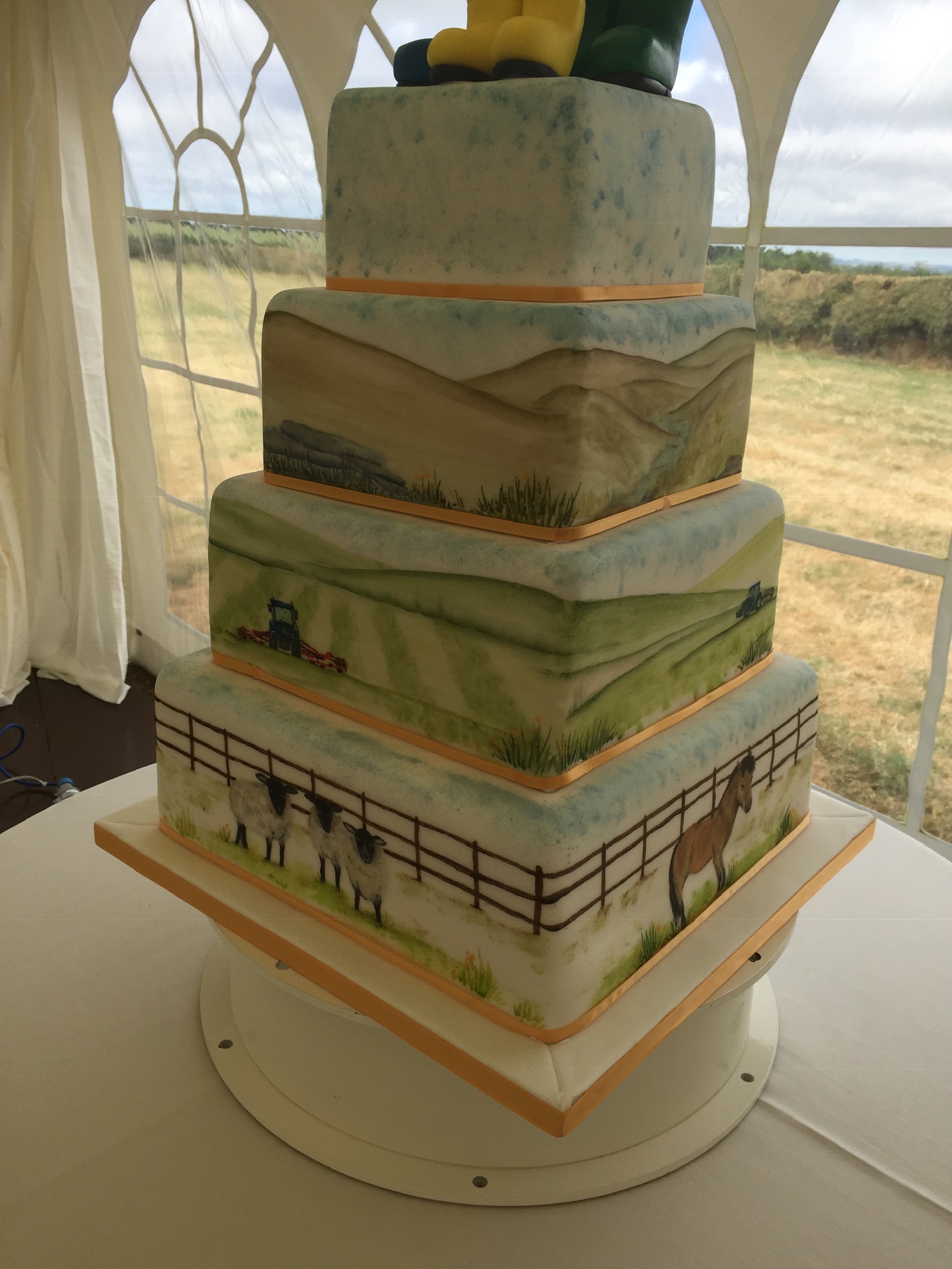 Thank you Michaela and James for letting us be a part of your special day and sending us such a lovely card…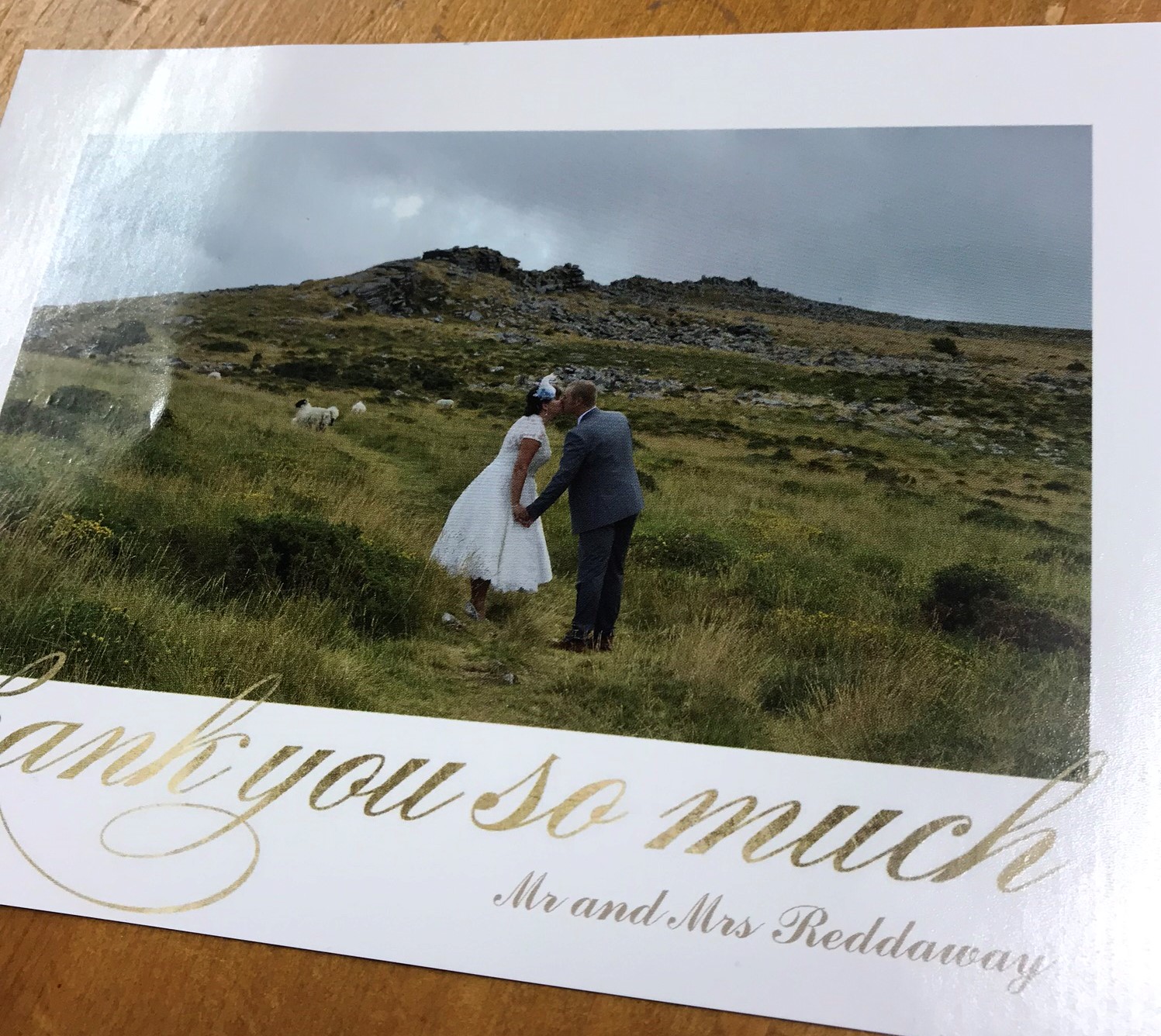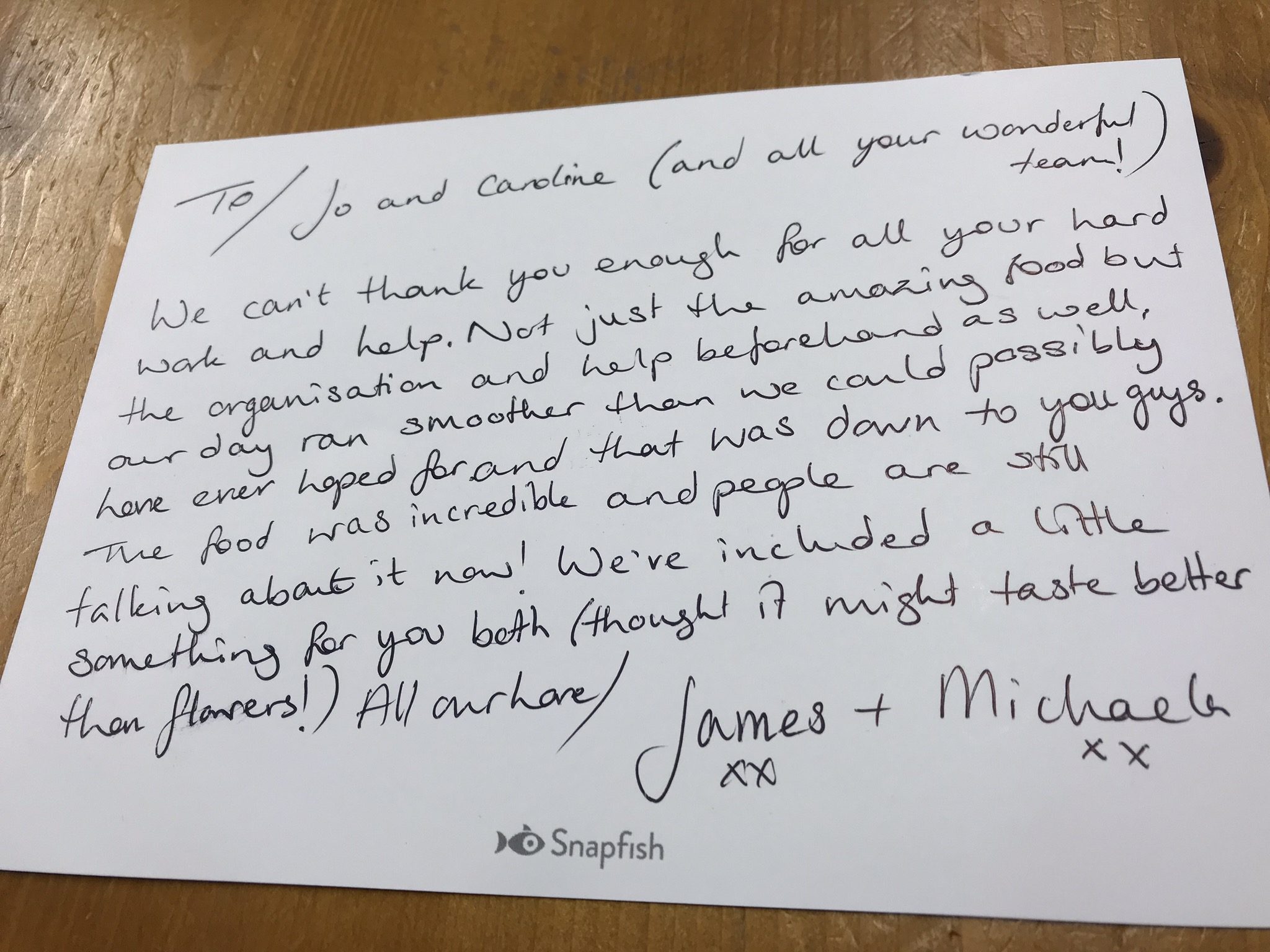 …many congratulations once again.
If you would like us to cater for your wedding, corporate function or party, please do not hesitate to give us a call on 01837 55841, we would love to talk to you.